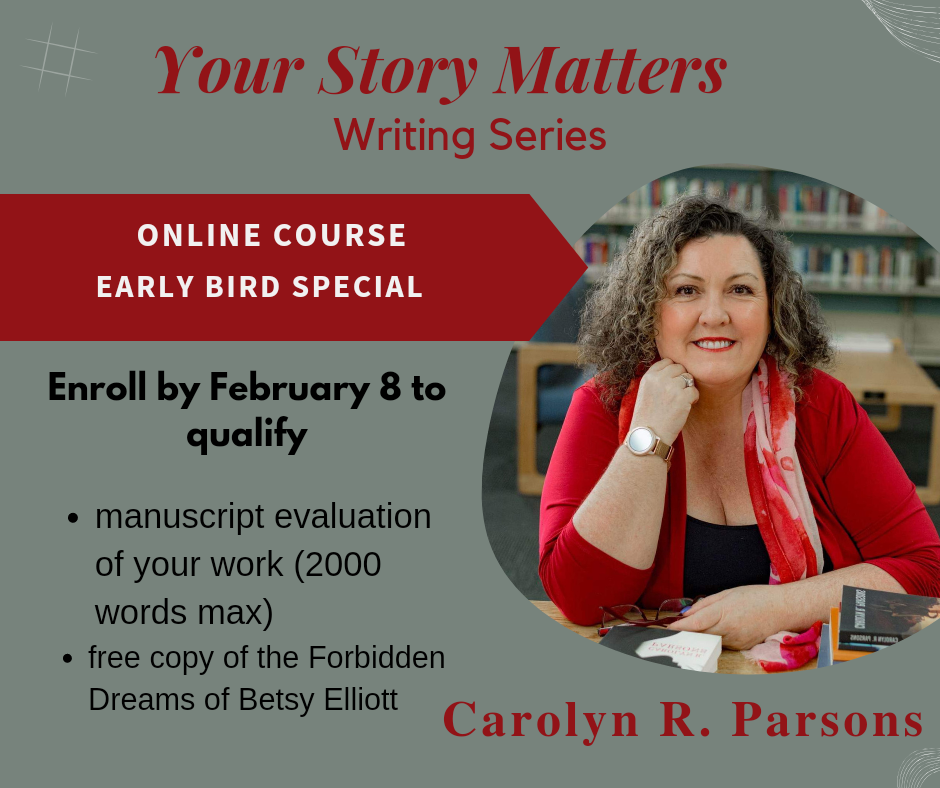 Introducing the *Your Story Matters* series of writing workshops.
Geared to creative fiction or memoir writers, short or long works. It's about the writing process and the principles and craft that apply to both.
Format
Introduction
Talk/presentation about the topic
Writing exercise & presentation of results
Discussion/Q&A
Dates: Wednesdays 6:30 pm EST, Feb 15 to April 5, 2023. Classes will 2 or 3 hour depending on number of participants
Delivered via: Zoom
Early Bird Price: $200 February Feb 8, 2023*
Regular Price: $225
This eight-week series will cover a multitude of topics including determining the inciting incident, finding inspiration, exploring conflict, building tension, developing a solid structure, character development, writing effective dialogue, show don't tell, active and passive language, point of view and more. Each week will offer a workshop style class of two to three hours (depending upon enrolment numbers) and will have a presentation, writing exercise, discussion and Q&A component.
Space is limited.
*All early-bird participants will receive a copy of The Forbidden Dreams of Betsy Elliott and a manuscript evaluation of a piece of their work, both by Carolyn R. Parsons (Max 2000 words). To receive the manuscript evaluation, submissions must be received prior to the start of the first class.
To enroll fill in one of the forms below or email
Email transfer to (preferred) or pay by credit or debit card. If you pay by credit card you're registered by paying. If you are paying by email transfer, fill in the form by clicking register first then send email transfer.